We are a family owned and operated third generation business. We give free estimates, free warranties, referral discounts, and discounts for veterans and seniors. Please askfor more information when you call.
All our work is guaranteed! Serving all of North Jersey with 100% satisfaction on all work performed.
Residential and Commercial
Asphalt Maintenance & Repair
Seal Coating
Sidewalks
Pot Hole Repair
Crack Filling
Striping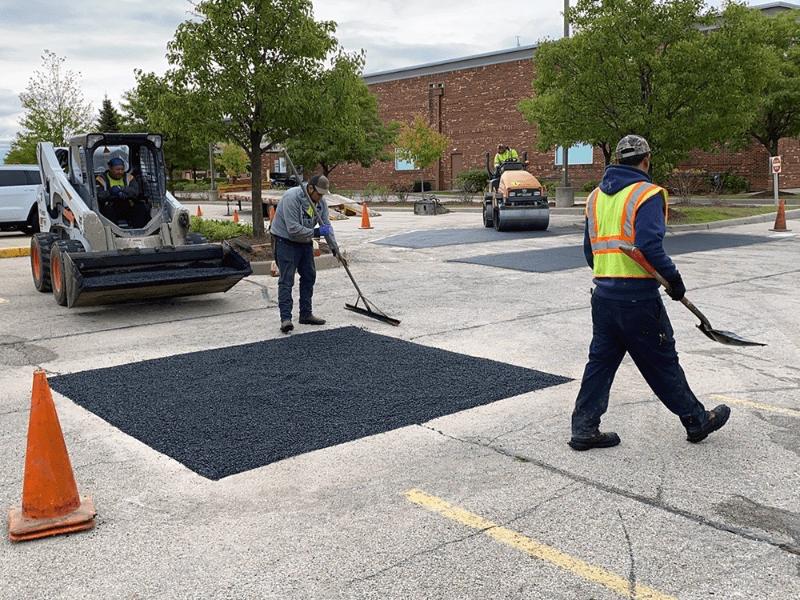 Avoid the common scam artist and have the project done correctly. We only receive full payment when the job is done as stated in the contract provided prior to the start of work that is reviewed and signed by the home owner and contractor. If the project is not done to the customers satisfaction after we finish the job, there is always a free warranty on all work done by 24/7 Asphalt. We will gladly come out again to fix any and all issues with the work that was agreed on to leave all customers satisfied.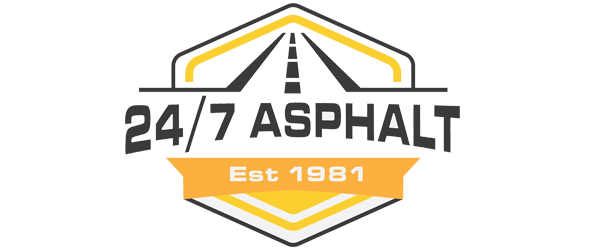 We lay 3 inches of commercial grade asphalt (HMA) after compacted on top of a 5 inch after compacted qp, stone or gravel base for the longest lasting and the best asphalt driveway, parking lot or private road you'll ever have installed.
Overlay on pre existing asphalt is a great choice if the previous pavement is level. The asphalt will be 2.5 inches after compacted (H.O.A Approved Amount) and Areas such as the approach way, by sidewalk, near garage doors and Sunken in areas will be saw cut up and replaced with a layer of base (QP or Asphalt) and re-laid with the top layer of asphalt.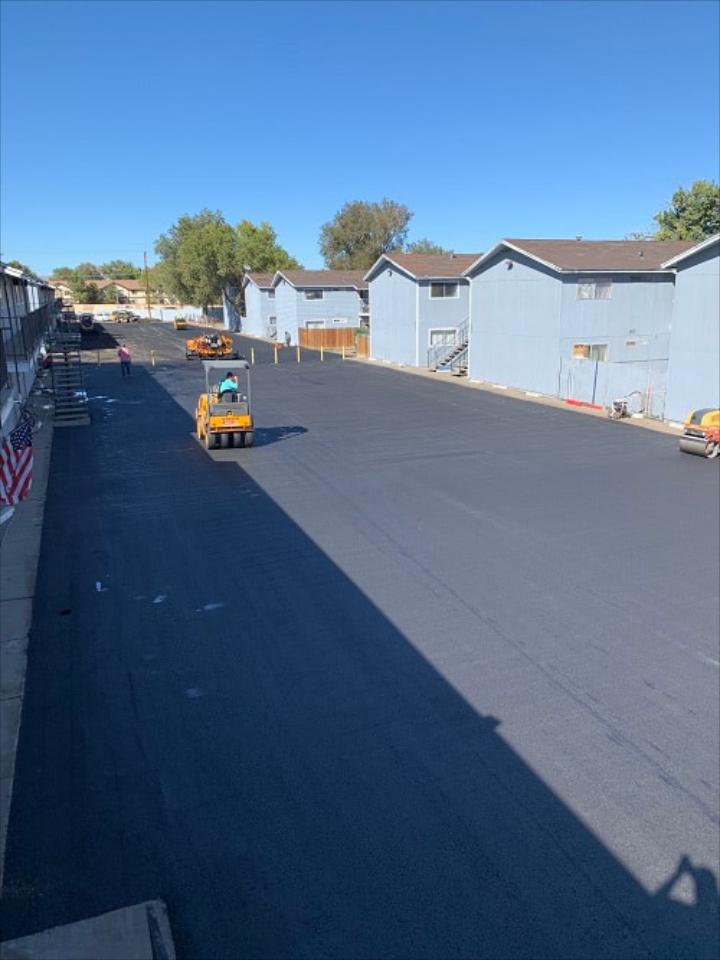 Asphalt when left unprotected can and will lead to cracking, weathering and shifting. We only use commercial grade seal coat that will penetrate through the asphalt to properly seal and hydrate your asphalt driveway or parking lot. Leaving a deep black color in all asphalt that has been applied with our sealcoat. Our signature sealcoat is proven to repel water, Snow, UV rays, Road salt and all other ways of weathering that will destroy unprotected asphalt.